A Lancashire Lass by Libby Ashworth: Brimming with romance, domestic drama, political upheaval, and the harsh realities of life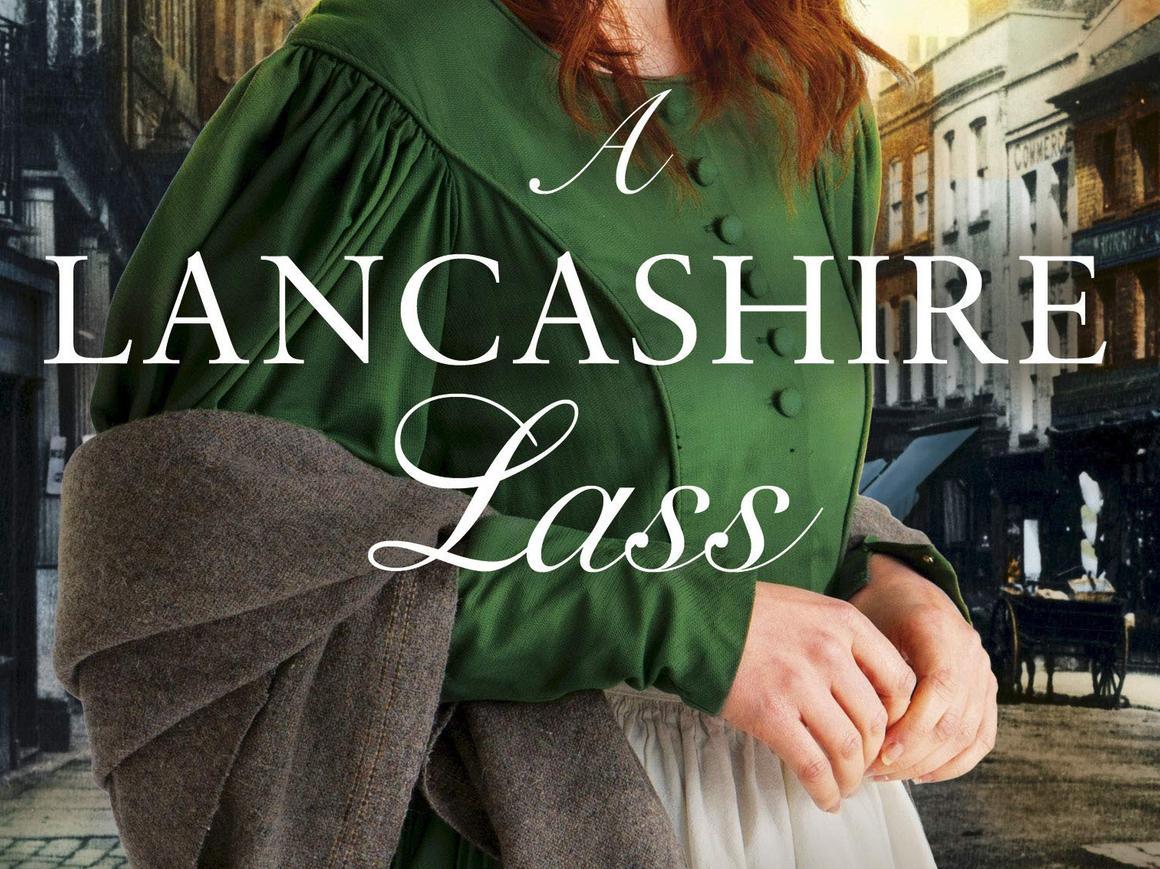 A Lancashire Lass Hannah Chadwick and Mary Sharples thought they had it made when they quit their jobs in a Blackburn cotton mill to work as parlour maids at a big house in the nearby countryside. Living away from the smog, smoke and grime of the Lancashire town was just what they needed, but their dreams are shattered when their employer loses all his money and disappears in the middle of the night.
Libby Ashworth – who has written several historical novels and non-fiction books featuring fascinating corners of the county's rich heritage under the name Elizabeth Ashworth – was born and raised in the Blackburn area and can trace her family back to the village of Whalley in the Middle Ages.
Sign up

to our daily newsletter

The i newsletter

cut through the noise


And in the second book of her hard-hitting and captivating Mill Town Lasses saga series, Ashworth once again draws inspiration from the lives of her great, great, great, great grandparents, Jennet and Titus Eastwood, who were forced to move from their cottage in the countryside in the early decades of the 19th century to find work in the burgeoning mill town of Blackburn. We pick up the story of the Eastwoods in 1832 after their lives were scarred by a series of dramatic events, but sharing centre stage with Jennet are her younger sister Hannah and her good friend Mary who are left with no choice but to return home and try to find work in the mills again. Hannah and Mary had settled happily into service at Woodfold Hall at the top of the hill in Mellor, near Blackburn.

But the owner, Henry Sudell, has been losing a lot of his fortune by speculating on the cotton market and when he is suddenly bankrupted, he flits with his family in the dead of night. Hannah, who had dreamed of becoming a lady's maid and maybe marrying a wealthy man, is lucky to be taken in by her sister Jennet and brother-in-law, Titus, but Mary, who wants no truck with her own family and is not welcome at the Eastwoods, has to find lodgings at the infamous Star beer house. Mary tries to get her job back as a weaver, but the influx of workers from the countryside and no support for the working class means that jobs are scarce.

With no other choice, she remains at the beer house and is forced to risk her reputation and even her life. Meanwhile, Hannah is also struggling to find work and resents her sister Jennet telling her what she can and can't do, and treating her like a child, so when Titus offers to help her find a new job, she takes the chance even though it causes a rift with her good friend Mary. As a deadly cholera outbreak descends on the town, and political unrest takes hold, can Mary ever find a way to recover all she has lost?

Ashworth's gripping story is set in a turbulent period in Blackburn's history as the town geared up for its first election since the 1832 Representation of the People Act which created 67 new constituencies and broadened the property qualification in the counties to include small landowners, tenant farmers, and shopkeepers – but excluded women. That same year brought an outbreak of Asiatic cholera to Blackburn after it is thought to have spread across the country from Baltic coal ships arriving on the Tyne. The victims' extremities appeared to take on a blue tinge shortly before death, confirming that it was indeed the dreaded 'blue' cholera.

Several women in Ashworth's family were weavers and the struggles of Jennet, Hannah and Mary are Ashworth's tribute to the hardworking, resilient women mill workers who brought up their families and supported one another through some shocking and appalling times. Packed full of her vast local knowledge and research, her eye for rich period detail, and her self-declared passion for her home town, Ashworth's story is brimming with romance, domestic drama, political upheaval, and the harsh realities of life in a mill town at the heart of the industrial revolution. And the good news is that the next book in the series, A Family Secret, will be published in February next year.

(Arrow, paperback, GBP6.99)