420: The holiday so nice, Berkshire Roots will celebrate it twice
PITTSFIELD — 420. Isn't that the ideal temperature for smoking cannabis? Or is it a hidden meaning in a classic Bob Dylan song?
Over time, sleuths have figured out that the term "420" originated with a bunch of West Coast kids in the early 1970s, who used the phrase as code for when to meet after school for some puff-puff-pass. Since then, April 20 has become known worldwide as the time of day for grown-ups (not high school kids) to press pause on life and take a break with their favorite form of cannabis. For Berkshire Roots, the county's first and largest dispensary, Tuesday, April 20, and Saturday, April 24, will be daylong celebrations for the patrons and team at the company's Dalton Avenue location, says Holly Alberti, Berkshire Roots senior director of marketing.
In addition to current COVID-19 safety protocols, the 21-plus (with ID) outdoor celebration will feature on-site musical entertainment that you can listen to while in line; community vendors; local food trucks; new cannabis product drops; access to some limited-edition Berkshire Roots swag; and special cannabis strains that will not last long. "We celebrate cannabis every day as we continue to change the stigma and access for all. But 420 is a significant date for us, and this year it is especially important as we all begin to come out of our shelters and begin to head back into the world," says Alberti.
Early in the pandemic, Gov. Charlie Baker declared dispensaries as essential businesses, and Berkshire Roots was able to continue serving its customers, keeping them connected to the array of products that helped bring calm, balance and energy to their lives. In 2020, Alberti says the dispensary also welcomed a new wave of customers, people who became more interested in cannabis after finding it beneficial during these stressful times.
"We are so grateful for the community and our patrons, especially this week, as we expect lots of visitors, and we can provide something special for their trip to see us," says Alberti. "They'll enjoy some music, food and activities as a treat."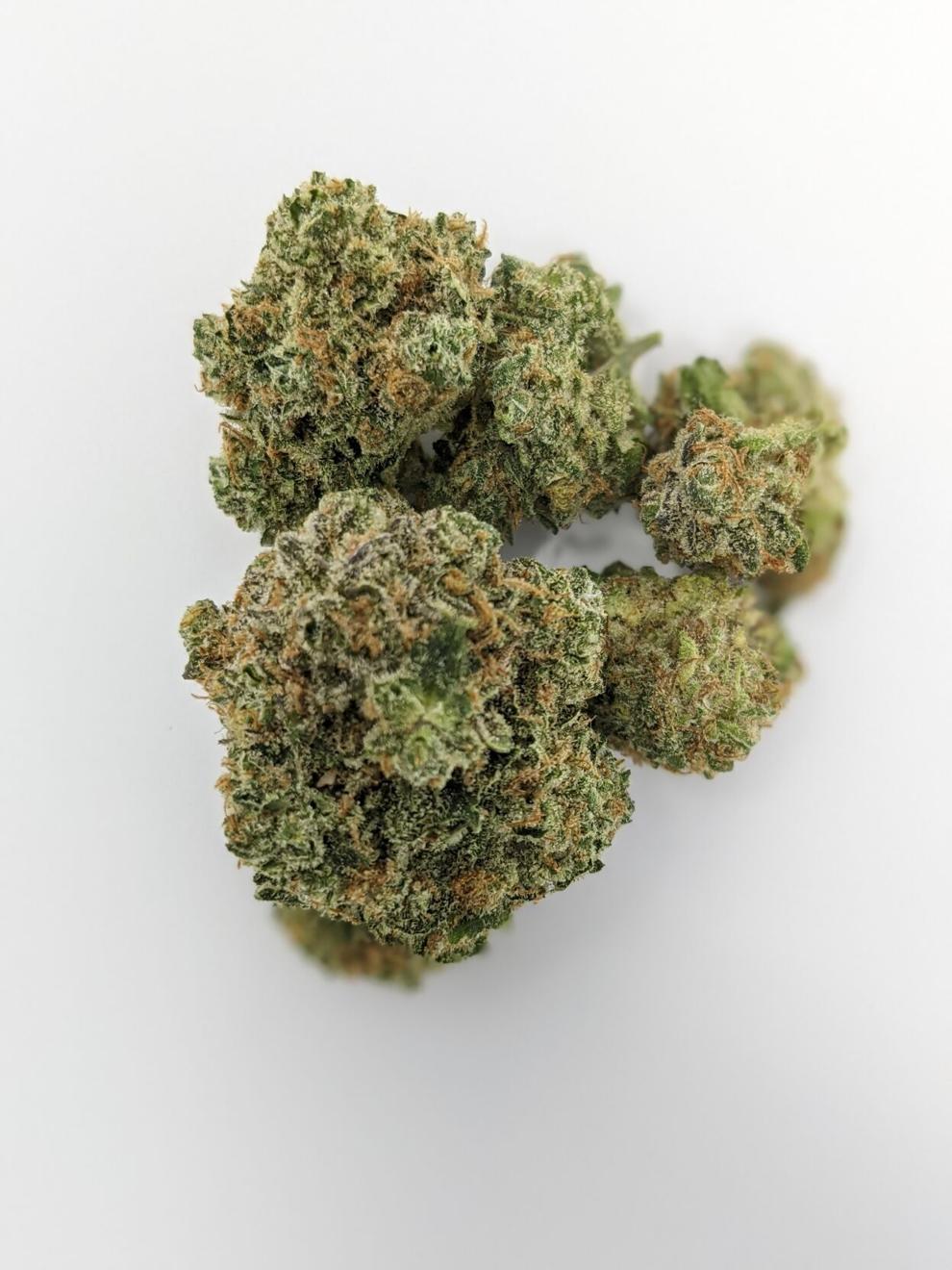 Great White Shark, a new strain at Berkshire Roots.
Berkshire Roots photo
For cannabis aficionados, the allure of any dispensary always will be the release of new products. For 420, Berkshire Roots will unveil a half dozen newly minted products, including Ensemble Oil — an edible full-extract cannabis oil that uses the whole plant as its base, also known as full spectrum; a line of in-house, strain-specific kief; and three new cannabis Berkshire Roots grown strains, including Great White Shark, an indica-dominant flower. The dispensary is also adding the Garcia Hand Picked line of cannabis products to the menu, which is sourced in Massachusetts.
Some of these products begin dropping in-store on April 16; Alberti advises to sign up for the Berkshire Roots newsletter to stay up on the latest releases and check the online menu regularly. "We encourage placing a pre-order at BerkshireRoots.com, especially this week when we anticipate lots of visitors to the store."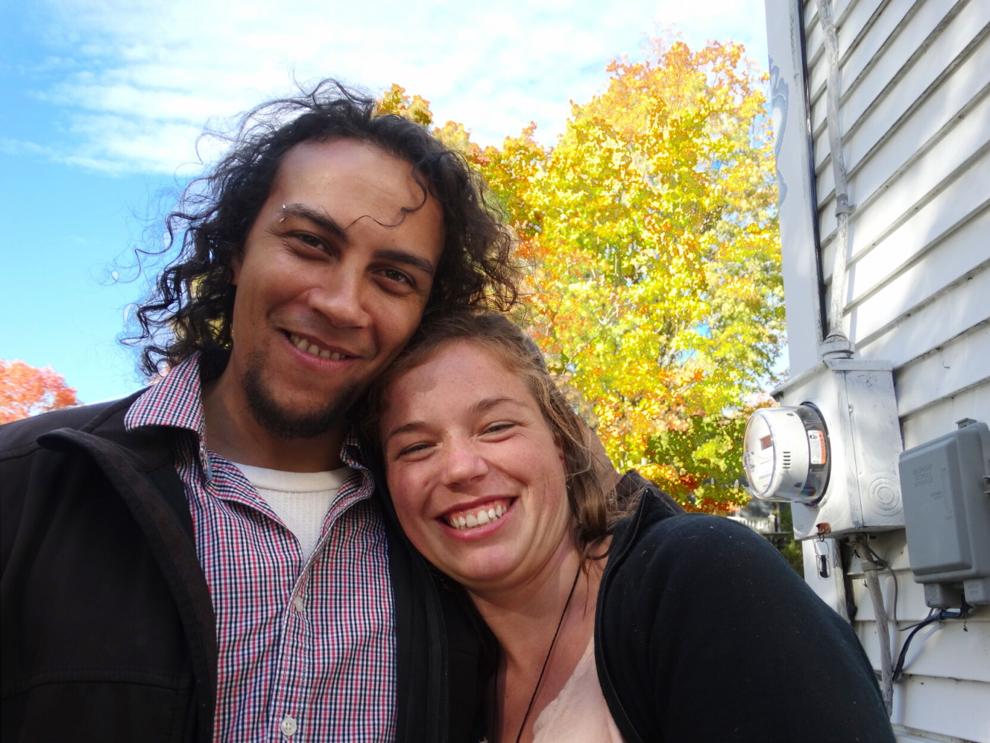 The 420 events will have live music, as duo Tony Lee Thomas and Jenny Porter bring their brand of homegrown Americana to the Berkshire Roots campus.
Provided photo
Live music, BR swag, food and more

The 420 events will have live music, as duo Tony Lee Thomas and Jenny Porter bring their brand of homegrown Americana to the Berkshire Roots campus. Pittsfield native Melissa Brinton will play some acoustic guitar in the late afternoon.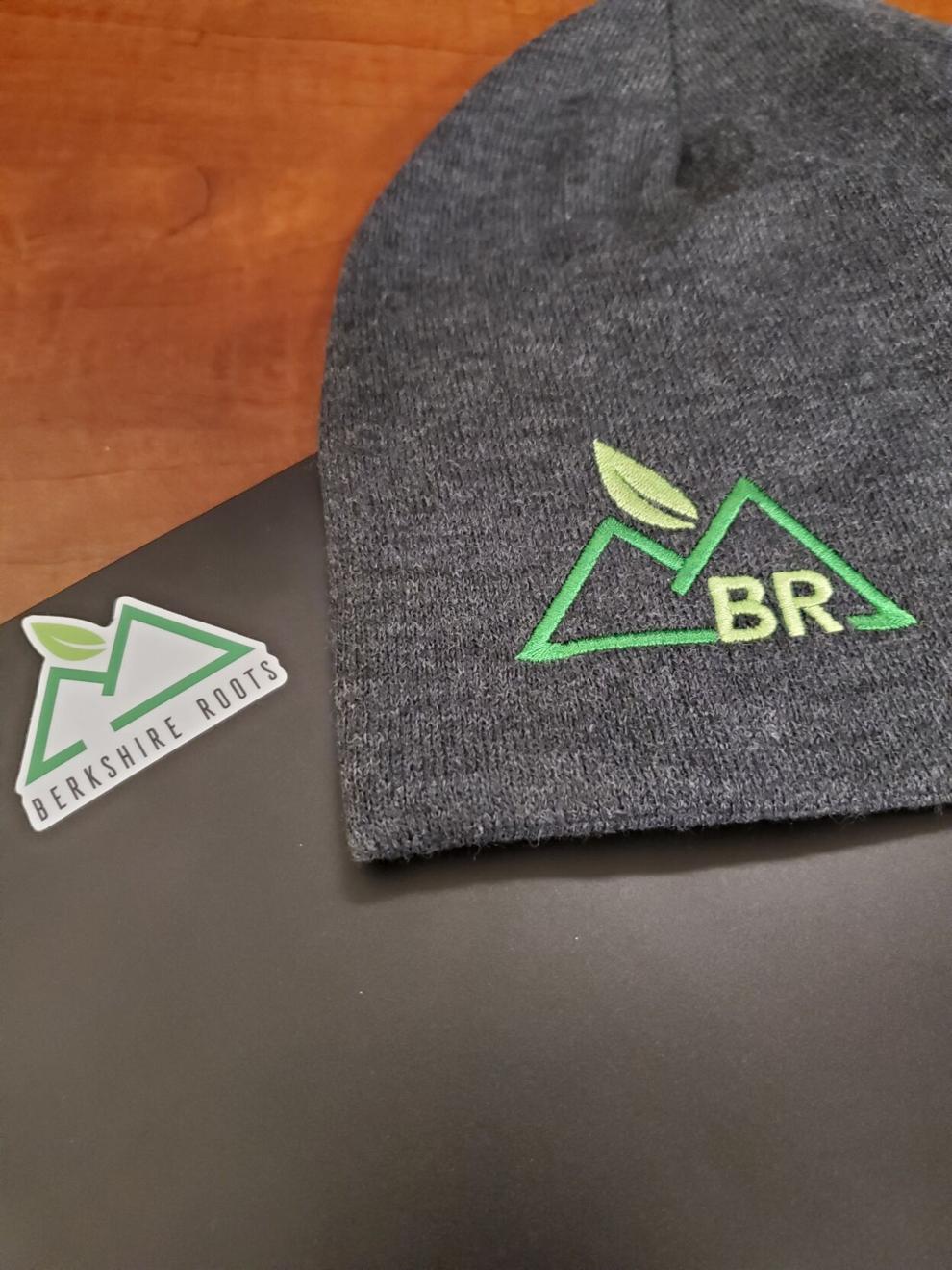 Berkshire Roots will be selling its branded merchandise at its 420 events.
Berkshire Roots photo
Since the dispensary opened, customers have been itching to get their hands on Berkshire Roots-labeled gear, but state regulations have thus far prevented it. However, progress has been made, and the 420 events will be a chance for fans to buy limited edition full-zip hoodies, beanies and trucker hats made by Pittsfield-based Elegant Stitches; lanyards; as well as stickers inspired by Berkshire Roots and the 420 holiday.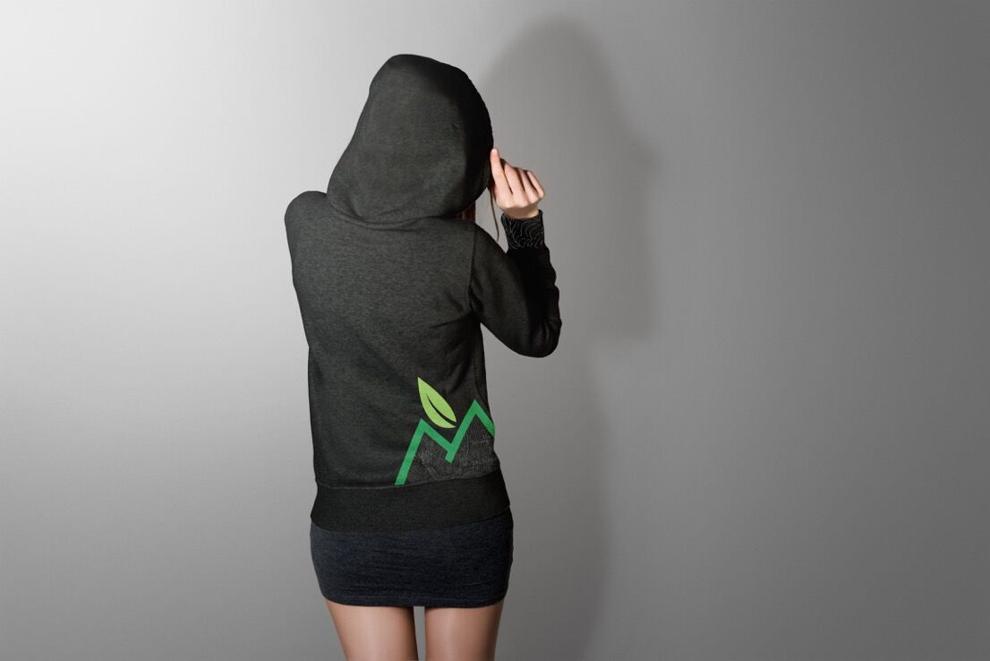 A Berkshire Roots sweatshirt will be on sale in limited quantities.
Berkshire Roots photo
Soma's Aromas, a Berkshire-based woman-owned, hand-poured candle company, collaborated with Alberti and the team to make a special 420 Collection.
The therapeutic-grade candles are a limited-edition collection featuring six aromas and will be available on April 20. Also on April 20, the Chillin and Grillin food truck from nearby West Lebanon, N.Y., will be onsite with grilled cheese and chili, and a customized menu. For those consumers who have medical cannabis questions or want to learn more about becoming a medical patient in Massachusetts, Alternative Wellness Centers will be on-site all day at a booth.
Giveaways, plus Jerry Garcia's family

Alberti says Berkshire Roots hosts its own ongoing community sweepstakes, giveaways of local products, such as restaurant gift certificates; cannabis accessories; and other products that highlight local businesses.
The sweepstakes normally happen randomly once a month; for 420, Berkshire Roots is doing it every week for the month of April. Past local loot in these sweepstakes baskets has included whole bean coffee from No. Six Depot; gift certificates for The Spot, Dottie's Coffee Lounge and Hot Harry's; and Township Four Floristry.
At the events, visitors can expect to see some of the reps from Berkshire Roots' product partners and fan favorites, such as Betty's Eddies and Fernway Vapor products, another local Berkshire company. "They're going to spend the entire day with us, providing education and answering questions for our guests," says Alberti.
The founders of Garcia Hand Picked will be participating in Berkshire Roots 420 events.
Provided photo
Meanwhile, for the bonus 420 event on April 24, a traveling Airstream ambassador named Bertha will roll into Pittsfield. "She's filled with merch and music, and of course a bit of magic and bliss," says the company, Garcia Hand Picked, which was built by the late Jerry Garcia's daughters, Trixie and Annabelle, their half-sister Sunshine Kesey and his former wife, Mountain Girl. The Garcia family members partner with Holistic Industries, which produces its cannabis state-by-state for local markets.
More on Saturday, too

The Bertha Bus and tour will roll in around 1 p.m.
Food on Saturday will be available from Ozzie's Steak & Eggs from noon to about 2 p.m. with a special menu. Medwell Health, another medical cannabis recommendation center that provides medical certificates, will be on-site on Saturday, says Alberti. "They will be joining us around 9 a.m. and be on-site throughout the day to answer questions about the medical cannabis program." Berkshire Roots will have its own tent, too, with staff from its kitchen, production and customer care teams to answer questions and provide insight on the products.
The staff will also be welcoming folks to apply for new, open positions if interested in working at Berkshire Roots. Bring your resume along if you are 21 and over.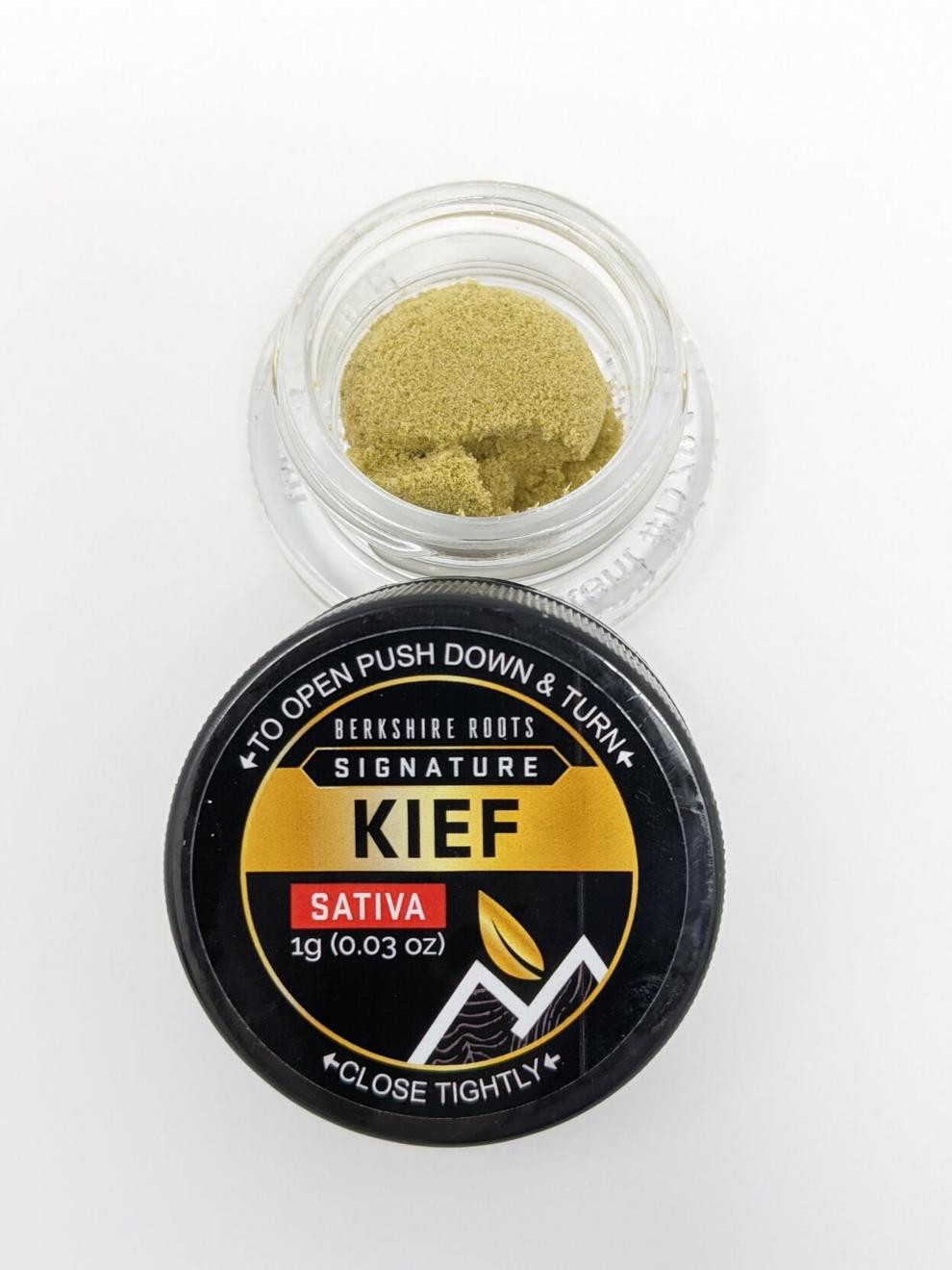 Orange Chemeleon kief by Berkshire Roots.
Berkshire Roots photo
"We're expecting to see some extra folks, and we may have a line, so while you are outside, on top of the music and food, this will be another wonderful way to pass the time," says Alberti.
Berkshire Roots sister location in East Boston will host some 420 special goings-on, too, including giving out "community credits" for customers to spend at local eateries that have been hit by the pandemic-related downturn. There will also be some cannabis products in limited releases at the Boston shop.
All outdoor events will be dependent on weather, and there's no rain dates for the Tuesday and Saturday happenings. Of course, this is a 21-plus event, adults only, and everyone will be maintaining social distance; wearing face coverings over nose and mouth at all times is mandatory.
To make the most of your socially distant visit to Berkshire Roots for the 420 holidays, Alberti recommends that consumers check out the company's new website, where they can order ahead with ease or have questions answered in real time by staffers who are equipped to educate via a live chat; this feature is available during business hours.
"We encourage folks to go online and place those preorders. This will speed up the process for all, we are able to pull the order together before you come into the store, and of course you can always add something to your order once you are at the register.
Visit the website any time to place the preorder, chat with our team during business hours or set up a time to chat and get all of your questions answered."
Safety measures in place

Last year, 420 events were canceled as COVID-19 swept through the area. This year, safety protocols are in place and working as planned.
These include Plexiglas barriers and banner stands in between patrons; sanitizing the checkout stations in between customers; laminated menus handled solely by gloved staff; and QR code descriptions of products, which customers can view on their smartphones. The addition of online ordering helps tremendously as well. For deeper and personal questions, Alberti recommends that customers sign up for online virtual consultations.
Different from a live chat, these allow customers an opportunity to speak with Berkshire Roots cannabis experts, all from the comfort and privacy of their own home. These are hosted live and free of charge, Alberti notes, for medical and recreational patrons, but do require an appointment. Alberti also says that patrons can call Berkshire Roots at 413-553-9333 for more information, or visit berkshireroots.com.
PLEASE CONSUME RESPONSIBLY. This product may cause impairment and may be habit forming. For use only by adults 21 years of age or older.
Keep out of the reach of children. This product has not been analyzed or approved by the Food and Drug Administration. There is limited information on the side effects of using this product, and there may be associated health risks.
Marijuana use during pregnancy and breast-feeding may pose potential harms. It is against the law to drive or operate machinery when under the influence of this product. KEEP THIS PRODUCT AWAY FROM CHILDREN.
There may be health risks associated with consumption of this product. Marijuana can impair concentration, coordination, and judgment. The impairment effects of Edibles may be delayed by two hours or more.
In case of accidental ingestion, contact poison control hotline 800-222-1222 or 9-1-1.
This product may be illegal outside of Massachusetts.